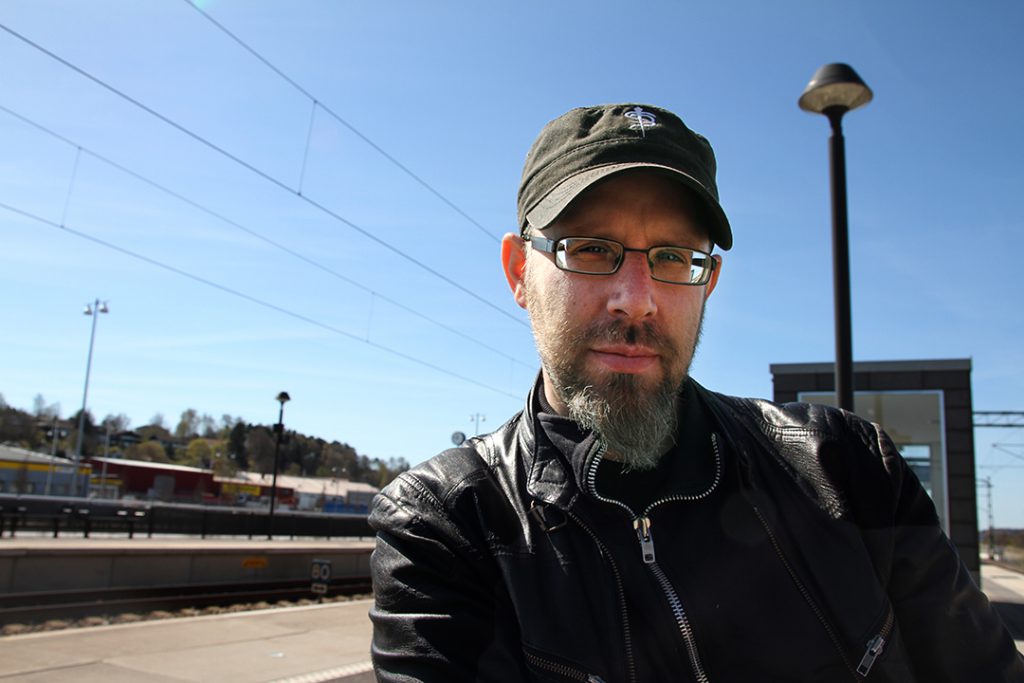 Under våren kommer Nordic Labour History Network att arrangera en rad webbinarier om arbetarhistoria. Klas Rönnbäck inleder serien med en presentation av ett pågående akademiskt arbete om lönearbete i subsahariska Afrika 1600-1900.
Missa inte Nordic Labour History Networks första webbinarium! Tisdagen den 9 februari presenterar professor Klas Rönnbäck, ekonomihistoriker vid Göteborgs universitet, ett första utkast av artikeln "Wage labour in Sub-Saharan Africa, 1600-1900".
Professor Andreas Eckert, Re-Work, Humbolt University Berlin, kommenterar.
-Jag ser fram emot ett spännande samtal med kollegor och andra. Förhoppningsvis kan jag få synpunkter på vad som är bra, vad som saknas samt vad som går att utveckla, säger Klas Rönnbäck.
Hans arbete kommer att ingå som ett kapitel i andra volymen av The General Labour History of Africa, som publiceras av ILO och James Currey. Den första volymen publicerades 2019.
Detta är det första webbinariet som Nordic Labour History Network (NLHN) anordnar. Efter den snabba digitaliseringen av det akademiska samtalet i spåren av coronaviruset beslutade NLHN att använda fördelarna med den utvecklingen för att skapa en ny virtuellt arena för diskussioner mellan aktivister och forskare i de nordiska länderna. Under våren 2021 planerar NLHN en serie online-evenemang. Det kommer att bli såväl workshops där man diskuterar arbetsdokument med inbjudna kommentatorer (work-Lab) som paneldebatter och föreläsningar.
Seminarieprogram
I mitten av februari kommer NLHN presentera sitt digitala seminarieprogram för våren.
-Det är verkligen roligt att Nordic Labour History Network har tagit initiativ till online-möten. Jag tror att vi kan använda detta för att få till ett samtal i Norden om hur vi kan utveckla arbetarhistoria tillsammans, säger Silke Neunsinger, forskningsledare på Arbetarrörelsens arkiv och bibliotek.
Samarbetet mellan nordiska arbetarhistoriker och andra som är intresserade av ämnet har pågått sedan början av 1970-talet. När Nordic Labour History Network (NLHN) grundades i mars 2017 var det för att formalisera detta samarbete.
Webbinariet den 9 februari är gratis men kräver anmälan. Vi behöver din anmälan senast den 4 februari. Du kommer att få en zoom-länk och en inloggning till utkastet av artikeln.
Anmäl dig genom att fylla i formuläret nedan:
---
Text in english
This spring NLHN will arrange a serie of webinars on labour history. The premiere is on 9 February when Klas Rönnbäck presents his ongoing academic work on wage labour in Sub-Saharan Africa 1600-1900.
Don't miss out Nordic Labour History Network's first webinar! On Tuesday 9 February professor Klas Rönnbäck, economic historian at Gothenburg University, presents a first draft on his paper "Wage labour in Sub-Saharan Africa, 1600-1900".
Comments will be made by professor Andreas Eckert, Re-Work, Humboldt University Berlin.
– I look forward to a interesting conversation with fellow researchers and others. Hopefully I can get views on what is good, what might be missing and which parts can be developed, Klas Rönnbäck says.
His paper will become a chapter in the second volume of The General Labour History, co-published by ILO and James Currey.
This is the first webinar arranged by the Nordic Labour History Network (NLHN). After the instant digitalization of academic outreach during the spring of 2020, NLHN decided to use the advantages of this digitization to create a new virtual space for discussions between activists and academic researchers in the Nordic countries. During the spring of 2021 the NLHN plans to arrange a series of online events. These range from workshops discussing working papers with invited commentators (work-Lab) to panels and lectures.
Webinar program
The spring webinar program will be presented in mid February.
-It's satisfying that NLHN will arrange online events. I think we can use this to start a discussion within the Nordic region on how to develop labour history together, says Silke Neunsinger, head of research, The Swedish Labour Movement's Archives and Library.
Collaboration between Nordic labour historians and those interested in Nordic labour history has been ongoing since the early 1970s. The foundation of the Nordic Labour History Network in March 2017 aims at formalizing this collaboration.
The webinar is open and free of charge but registration is required. Please register before 4 February. You will receive a zoom-link and login to a draft of the paper before the webinar.
Register by filling in the form below: